In the evolving landscape of home entertainment, audio plays an indispensable role in creating immersive experiences. Soundbars, with their sleek design and powerful output, have emerged as the quintessential solution for those desiring cinema-quality sound without the complexity of a full-fledged surround system. 
Today, we will delve into Bose Soundbar Collection 2023 and offer insights to help you select the perfect accompaniment for your auditory adventures. 
What is a soundbar?

A soundbar, in its simplest form, is a slim, elongated loudspeaker system designed to improve the audio quality of TV shows, movies and music. It's an alternative to the traditional multi-speaker surround sound system, offering a sleeker, more compact solution without compromising on audio quality.
One of the main advantages of soundbars is its space-saving design. Whereas a traditional surround sound setup might include several speakers positioned around a room, a soundbar accomplishes a fuller sound from a single device that can be easily mounted under a TV or placed on a shelf. 
Despite their minimalist design, many soundbars come equipped with advanced technologies that simulate the surround sound experience, making them an ideal choice for those looking to enhance their audio experience without a lot of equipment or complex installations.
How to choose your best soundbar?

Choosing the perfect soundbar for your entertainment system is not just about sound quality, but also about understanding your individual needs, room dynamics and the devices you'll be pairing it with. Below are some key considerations to help guide your choice. 
1. Placement - Where are you going to place your soundbar?
Before deciding on a soundbar, consider where it will be positioned. Will it sit under your TV or will you mount it on the wall? Some soundbars are designed to function optimally in specific positions, so understanding this will help narrow your choices.
2. Dimension - What is the ultimate soundbar's size for your current home theater setup?
Measure the space you have in mind for the soundbar, especially if it's going under your TV. A soundbar that's too long or too bulky might not fit or could look disproportionate to your TV. Conversely, a very small soundbar might not deliver the impactful sound you're looking for in a larger room.
3. Connection - What connections do you need?
Check the ports available on your TV and other devices you want to connect. Ensure the soundbar has the necessary inputs and outputs. Common connections include HDMI (ARC/eARC), optical, Bluetooth and Wi-Fi. A soundbar with multiple connectivity options will be more versatile.
4. Control - How will you adjust the soundbar's setting?
Consider how you'd like to control your soundbar. While most soundbars come with a dedicated remote - some also offer voice command capabilities, touch panel controls or compatibility with universal remotes. A compatible smartphone app can be an added bonus for easy control and adjustments. 
5. Compatibility - Would you like to build a home theater system that connects seamlessly?
If you plan to expand your audio setup in the future by adding surround speakers, a subwoofer or other devices - ensure the soundbar is compatible with these additions. Some soundbars are part of a larger ecosystem, allowing for easy integration with other devices from the same brand.
Pro tips: While features are essential, the best soundbar for you is one that fits seamlessly into your living space, connects effortlessly with your devices and delivers an audio experience tailored to your preferences. Before making a purchase, it's always a good idea to read reviews, compare specifications and if possible, listen to a live demo to get a sense of the audio quality.
What makes Bose Soundbars different?

When it comes to soundbars, there are several factors that set us apart from the competition.
Dolby Atmos Technology:

One of the standout features in our soundbars is the inclusion of Dolby Atmos Technology. This technology creates a more immersive audio experience by producing sounds that seem to come from above and around the listener, rather than just in front. This adds depth and dimension to the audio, making it feel like you're in the middle of the action.
Acoustic Engineering:

We employ sophisticated acoustic engineering in our soundbars. We use proprietary technologies to enhance sound clarity, depth and balance - ensuring that every note and dialogue is delivered as intended.
Build and Design:

Bose soundbars are not only crafted for superior sound but also for aesthetic appeal. Their sleek and minimalist designs ensure that they blend seamlessly into any room décor, enhancing both the visual and auditory experience.
Sound Customization:

Our soundbars come with adaptive tuning technologies that adjust audio output based on the room's size, shape and furnishings. This results in a more tailored listening experience, optimizing sound for any environment.
Wireless Connectivity:

We often integrate advanced wireless features into our soundbars, allowing for easy connection with other devices, streaming services and even other Bose audio products, facilitating a cohesive sound ecosystem.

 
Bose Soundbar 2023 Collection & Top Features

Bose 2023 Soundbar Collection encapsulates the brand's continued journey of merging state-of-the-art technologies with refined designs. Here's a breakdown of the top models in the latest lineup.
Bose Smart Soundbar 600

Stepping it up a notch, Smart Soundbar 600 is designed for mid-sized rooms and those who desire a more enriched audio experience.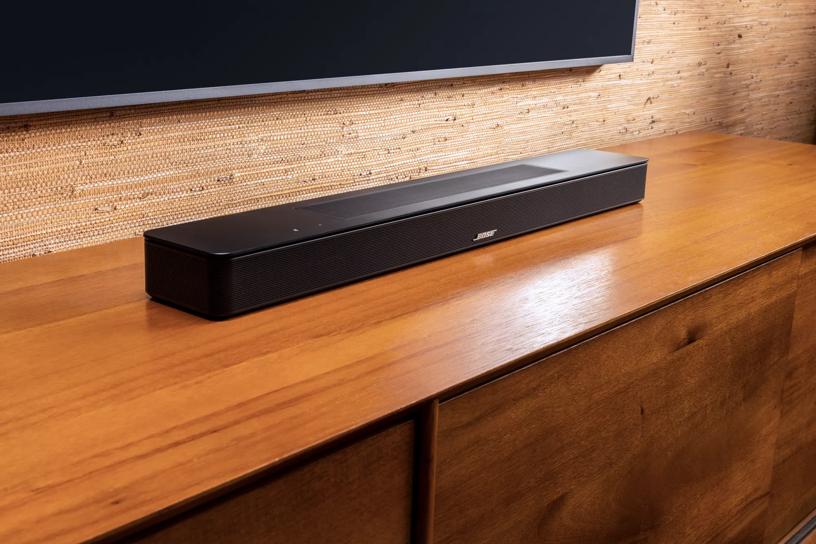 Top Features: 
PhaseGuide Technology: Directs sound to specific parts of the room, ensuring a spacious, room-filling experience.

AdaptIQ Audio Calibration: Automatically adjusts sound profiles based on your room's acoustics.

Expandable Setup: Compatibility with Bose Bass Module and Surround Speakers for a full home theater experience.
Bose Smart Soundbar 700

A top-tier soundbar for audiophiles and those who do not settle for anything less than the best. The 700 model boasts premium materials and advanced technologies to create an unparalleled listening experience.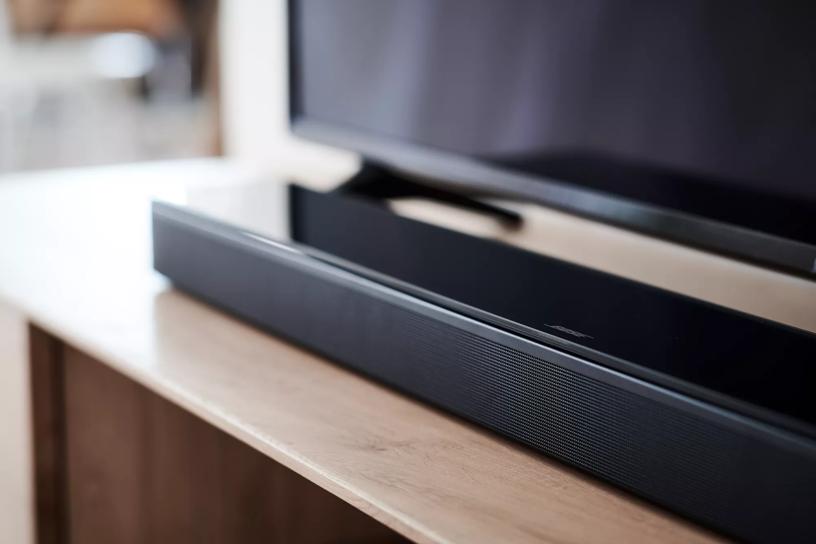 Top Features:
Dolby Atmos and DTS:X Playback: Immersive 3D audio that places you at the center of the action.

Universal Remote Included: Control all your entertainment with a single remote.

Noise-Rejecting Microphones: Ensures voice commands are heard even in noisy environments.
Bose Smart Soundbar 900

The pinnacle of Bose 2023 Soundbar Collection, Smart Soundbar 900, is tailored for those seeking a cinematic audio experience in the comforts of their home.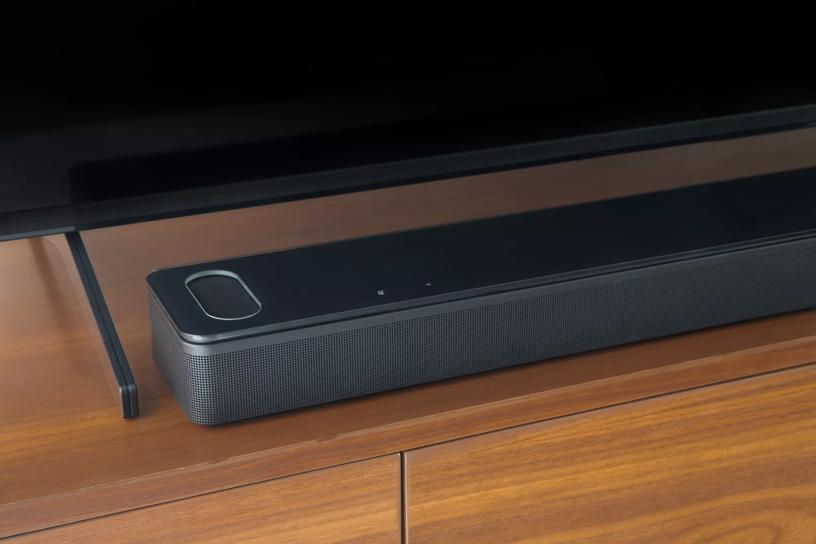 Top Features:
Vertical Sound Engine: Produces an overhead sound experience, perfect for immersive movies and music.

OLED Touch Display: For intuitive control and navigation.

Bose Music App: Stream music, manage settings and access updates for a streamlined user experience.
Final thoughts

The world of sound is an ever-evolving tapestry of innovation, and Bose remains at the forefront of this audio renaissance. But words can only convey so much when it comes to sound. We highly encourage you to visit our stores or request a demo appointment. Feel the vibrations, hear the intricate details, and let your senses be the judge. After all, believing is hearing. Discover the Bose difference for yourself and elevate your auditory journey to unparalleled heights.