In the age of digital music and streaming, the joy of listening to our favorite tunes is no longer confined to the four walls of our homes. Whether it's a beach party, a backyard barbecue or a serene hike in the mountains, music has the power to elevate any outdoor experience. 
As technology has evolved, so has our ability to carry music with us, wherever we go. Enter the world of outdoor bluetooth speakers - a fusion of portability, durability, and high-quality sound. Today we'll delve into what sets outdoor bluetooth speakers apart and provide a comprehensive checklist for potential buyers. 
So - whether you're an adventurer, a party enthusiast or someone who simply loves to lounge in the garden with some good music, read on to discover how to amplify your outdoor audio experience.
How are Outdoor Bluetooth Speakers Different?

The allure of outdoor bluetooth speakers lies not just in their ability to play music, but in their specialized design and features tailored for the great outdoors. Let's explore the key differences that set them apart from their indoor counterparts.
Durability against external factors

Outdoor adventures come with their fair share of unpredictability. Whether it's an unexpected downpour during a picnic or a gust of wind sending your speaker tumbling down a hill, outdoor speakers are built to endure. Many come with IP ratings, indicating their resistance to dust and water. Additionally, rugged exteriors and reinforced designs ensure they can take a few knocks and bumps without compromising performance.
Enhanced battery life for prolonged outdoor use

There's nothing more disappointing than having your speaker die out in the middle of a camping trip or beach day. Recognizing the need for longevity, manufacturers of outdoor bluetooth speakers prioritize battery life. Many models offer 10 to 20 hours of playback on a single charge, ensuring your soundtrack plays on, from dawn till dusk.
Portability and design tailored for outdoor activities

Size, weight, and design play a pivotal role when choosing an outdoor speaker. Brands have innovated with handles, carabiner clips and even backpack-friendly designs to ensure that carrying your speaker doesn't feel like a chore. Some even float on water, making them perfect companions for pool parties or beach outings.
Sound quality and volume considerations for open spaces

Open spaces pose unique challenges for sound. Without walls to reflect audio, sound can easily dissipate, leaving listeners with a less than optimal experience. Outdoor bluetooth speakers are engineered to tackle this issue. They often come with enhanced bass, 360-degree sound projection and higher volume capacities. This ensures that whether you're on a bustling beach or a quiet mountaintop - your music remains clear, loud and immersive. 
Checklist to Look for in an Outdoor Bluetooth Speaker

Choosing the right outdoor bluetooth speaker can be a daunting task, given the plethora of options available. However, by focusing on a few key features, you can ensure that your speaker not only meets but exceeds your outdoor audio expectations. Here's a checklist to guide your purchase.
Water and Dust Resistance: What IP rating is right for you?

When venturing outdoors, your speaker is bound to encounter a splash here or a dust cloud there. To ensure uninterrupted music, it's vital to consider the speaker's resistance to these elements. This is where IP ratings come into play.
IP, or Ingress Protection, ratings are a standardized measure of how well a device is protected against intrusions, both from solids like dust and liquids like water. The rating consists of two numbers: the first indicates protection against solids (on a scale of 0-6), and the second indicates protection against liquids (on a scale of 0-8).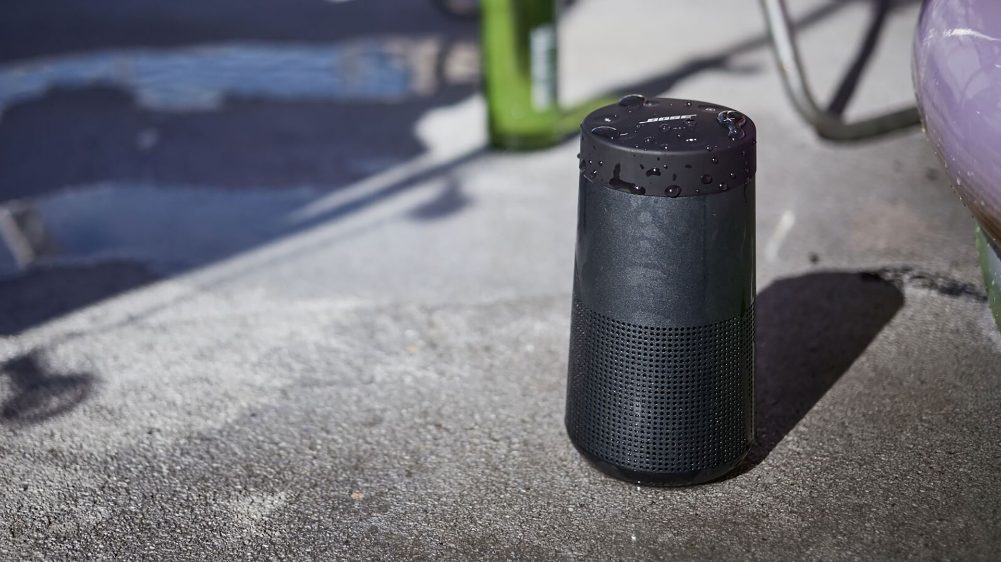 For outdoor speakers, here are some recommended IP ratings:
IPX4: Resistant to splashes from any direction. Suitable for light outdoor use, but not for submersion.

IPX5: Protected against low-pressure water jets. Can handle a sudden downpour or a splash by the pool.

IPX7: Can be submerged in up to 1 meter of water for 30 minutes. Ideal for beach outings or poolside parties.

IP67: Dust-tight and can be submerged in water. A versatile choice for various outdoor scenarios.
When choosing a speaker, consider the environments you'll most often be in. If beach trips or boating are frequent activities, opt for higher water resistance. If desert hikes or sandy locations are more your style, ensure the speaker is dust-tight.
Battery Life: How long should it last for an average outing?

A day out typically lasts anywhere from 5 to 12 hours. Your outdoor speaker should be able to keep up. Aim for a speaker that offers at least 10 hours of playback. This ensures you have ample music for the entire duration of your outing, with some battery life to spare.
Sound Quality: Bass, mids, and highs in an outdoor setting

The great outdoors demands great sound. Look for speakers that offer a balanced sound profile. Deep bass ensures your beats are felt, even in open spaces - while clear mids and highs guarantee vocals and instruments shine through. Some speakers also come with customizable equalizers, allowing you to tweak the sound to your liking. 
Portability: Weight, size, and carrying convenience

The best outdoor speaker is the one you have with you. It should be lightweight and compact, yet powerful. Features like built-in handles, carabiner clips or even a strap can make transportation a breeze. Remember, it's not just about the weight but also the shape and design that determine portability.
Connectivity: Range of Bluetooth and compatibility with devices

A good bluetooth range ensures you don't have to keep your device next to the speaker at all times. Aim for a range of at least 10m. Additionally, compatibility with various devices, be it smartphones, tablets or laptops - ensures everyone can play their favorite tunes, regardless of the device they own.
Bose Outdoor Bluetooth Speakers: Top Features

Let us introduce you to our representatives in the Outdoor Bluetooth Speakers playground. 
Bose SoundLink Flex Bluetooth Speaker

With a sleek and modern look, SoundLink Flex is designed to be as aesthetically pleasing as it is functional. Expect deep bass, clear mids and crisp highs - making it perfect for any genre of music.

Water Resistance: Built to withstand the elements, it boasts an impressive IP67 rating, ensuring it's both dust-tight and water-resistant.
Battery Life: With up to 12 hours of playback, it's ideal for long outings.
Bose SoundLink Revolve II Speaker

Bose SoundLink Revolve II Speaker offers a true 360-degree sound experience, ensuring everyone around it gets the same audio quality. Its cylindrical design and built-in handle make it easy to carry around.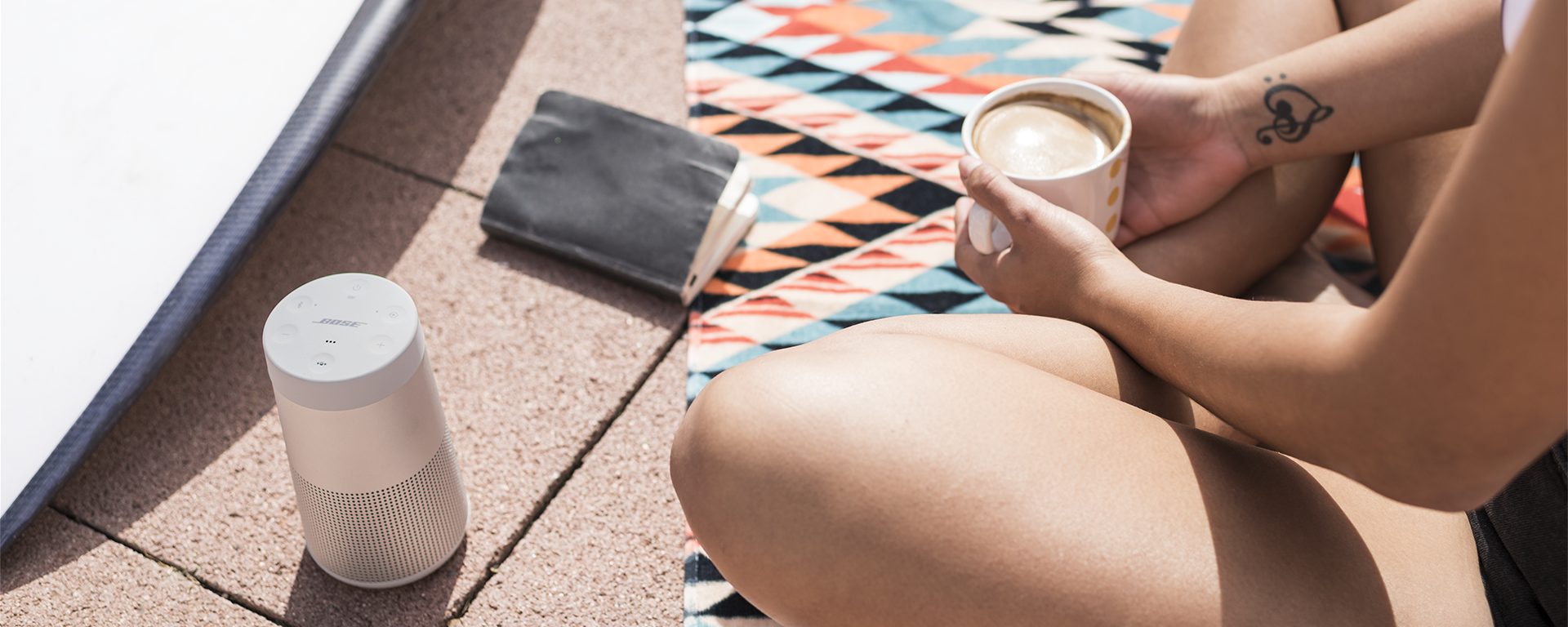 Water Resistance: With an IP55 rating, it's protected against dust and water splashes.
Battery Life: Enjoy up to 13 hours of continuous playback on a single charge. 
Bose Portable Smart Speaker

Integrated with voice assistants like Alexa and Google Assistant, making Bose Portable Smart Speaker a smart choice for tech enthusiasts. Connect it with other Bose smart speakers and soundbars for a seamless multi-room experience.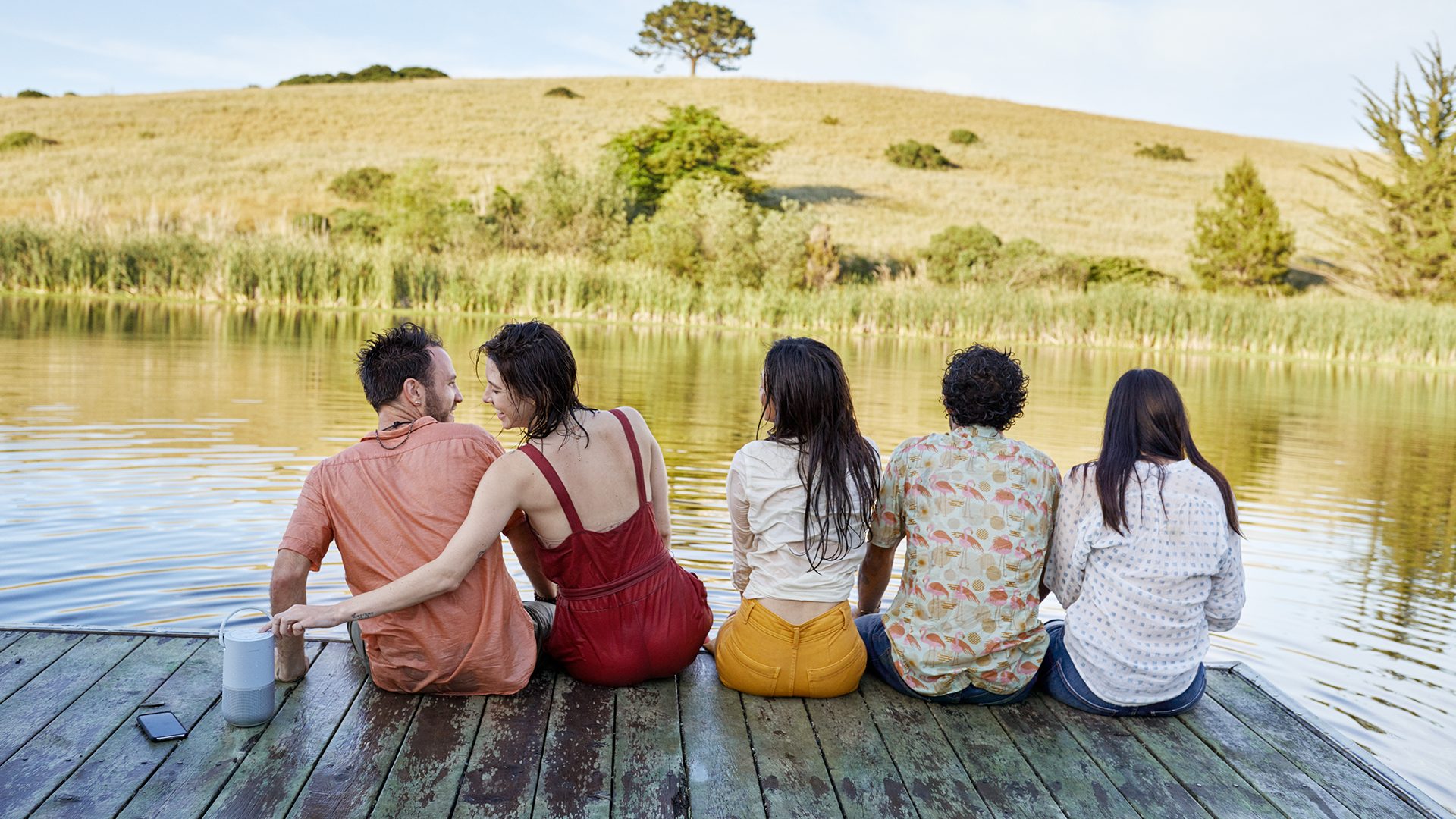 Water Resistance: It comes with an IPX4 rating, ensuring protection against splashes.
Battery Life: Provides up to 12 hours of music playback. 
Bose SoundLink Micro Bluetooth Speaker

As the name suggests, it's micro in size but mighty in sound, making it perfect for on-the-go adventures. Despite its size, Bose SoundLink Micro Bluetooth Speaker delivers rich bass and clear sound.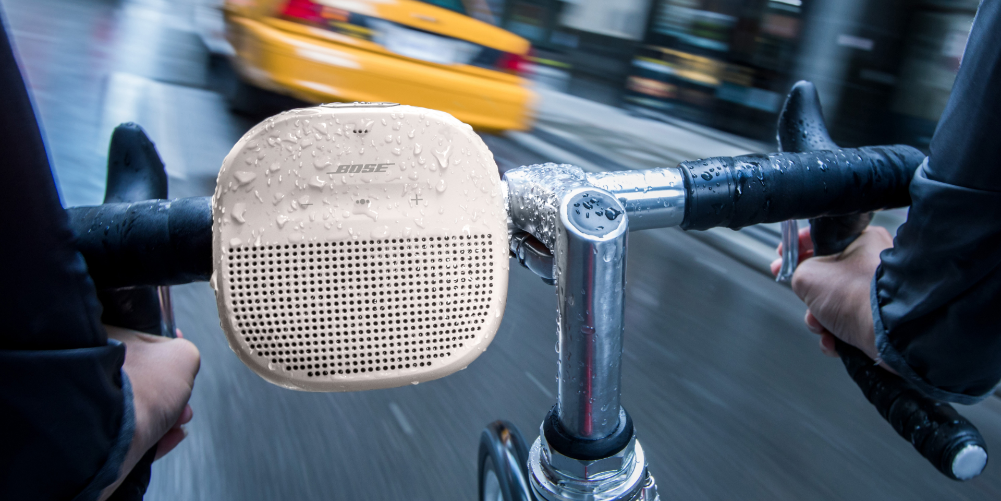 Water Resistance: With an IPX7 rating, it can handle accidental submersions in water.
Battery Life: Offers up to 6 hours of continuous playback, sufficient for short trips and outings.
Final thoughts
In the realm of outdoor audio, having the right bluetooth speaker can transform your experience from ordinary to extraordinary. With the myriad of options available, it's essential to choose a speaker that aligns with your outdoor adventures. Bose offers a range of speakers tailored for the outdoors. We highly encourage you to
visit our stores
or
request a demo appointment
. Experience the magic of premium sound quality firsthand and elevate your outdoor moments.