We're thrilled to introduce Bose's latest innovations to our esteemed customers in Singapore. This September, Bose unveiled the next evolution of its renowned QuietComfort series, setting new benchmarks in audio performance and comfort. The lineup includes the QuietComfort Ultra Headphones, QuietComfort Ultra Earbuds, and the QuietComfort Headphones. Each of these products encapsulates Bose's commitment to delivering unparalleled noise cancellation, pristine audio quality, and the comfort that the brand is celebrated for. A standout feature in this launch is the introduction of Bose Immersive Audio in the QC Ultra Headphones and Earbuds, promising an audio experience like never before. 
Dive in to discover more about these groundbreaking products and what they offer. 
Bose New Launches 2023
QuietComfort Ultra Headphones

At first, the QuietComfort Ultra Headphones were set to be available from mid October. These headphones, available in the sophisticated shades of Black and White Smoke, are poised to take the mantle from the Noise Cancelling Headphones 700, becoming Bose's new flagship in the headphone category.
But what truly sets them apart? The QuietComfort Ultra Headphones are the epitome of Bose's innovative spirit. 
They are the first to feature the groundbreaking Bose Immersive Audio, ensuring listeners are enveloped in a sound experience that's both rich and realistic. 

Coupled with Bose's signature world-class noise cancellation and the new CustomTune audio calibration, users are guaranteed an unparalleled auditory journey.
Beyond the sound, these headphones are designed for the modern user. They boast a battery life of up to 24 hours and 18 hours when the Immersive Audio feature is activated, ensuring you're covered for long listening sessions. 
The design is sleek and contemporary, with intuitive controls that make navigation a breeze. Whether you're taking calls, switching tracks, or adjusting volume - the QuietComfort Ultra Headphones promise a seamless experience.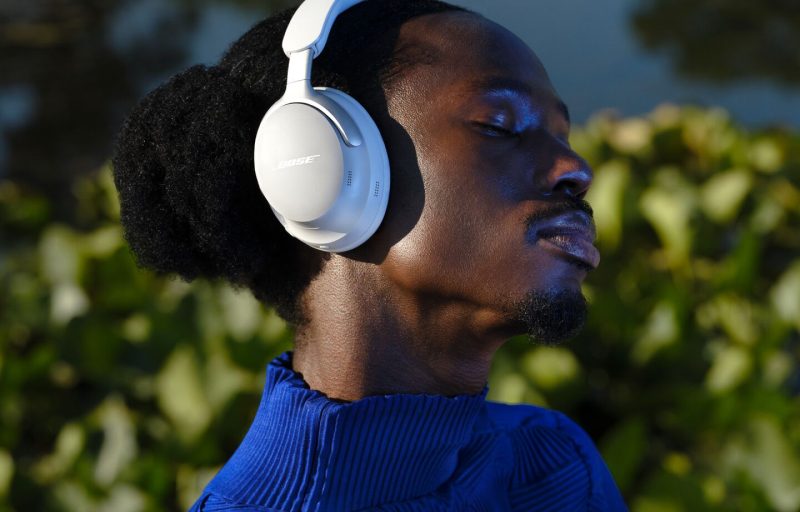 QuietComfort Ultra Earbuds

Following the excitement, we are equally enthusiastic about the QuietComfort Ultra Earbuds - Slated for release in mid October. These earbuds will be available in the elegant Black and White Smoke finishes, ensuring you make a style statement with every beat.
Stepping up from their predecessor, the QC Earbuds II, the QuietComfort Ultra Earbuds are a testament to Bose's commitment to continuous innovation. 
They come equipped with world-class noise cancellation, ensuring that you remain immersed in your music, irrespective of your surroundings. 

The CustomTune sound calibration tailors the audio experience to the individual listener, while the enhanced call quality ensures crystal clear conversations, even in challenging environments.
Battery life is crucial for true wireless earbuds, and the QuietComfort Ultra Earbuds do not disappoint. They offer up to 6 hours of uninterrupted playback and 4 hours when you're indulging in the Immersive Audio experience. 
But it's not just about the internals; the design has been refreshed to exude a more luxurious feel. And for those who prioritize convenience, there's an optional wireless charging case cover, ensuring your earbuds are always ready to serenade you.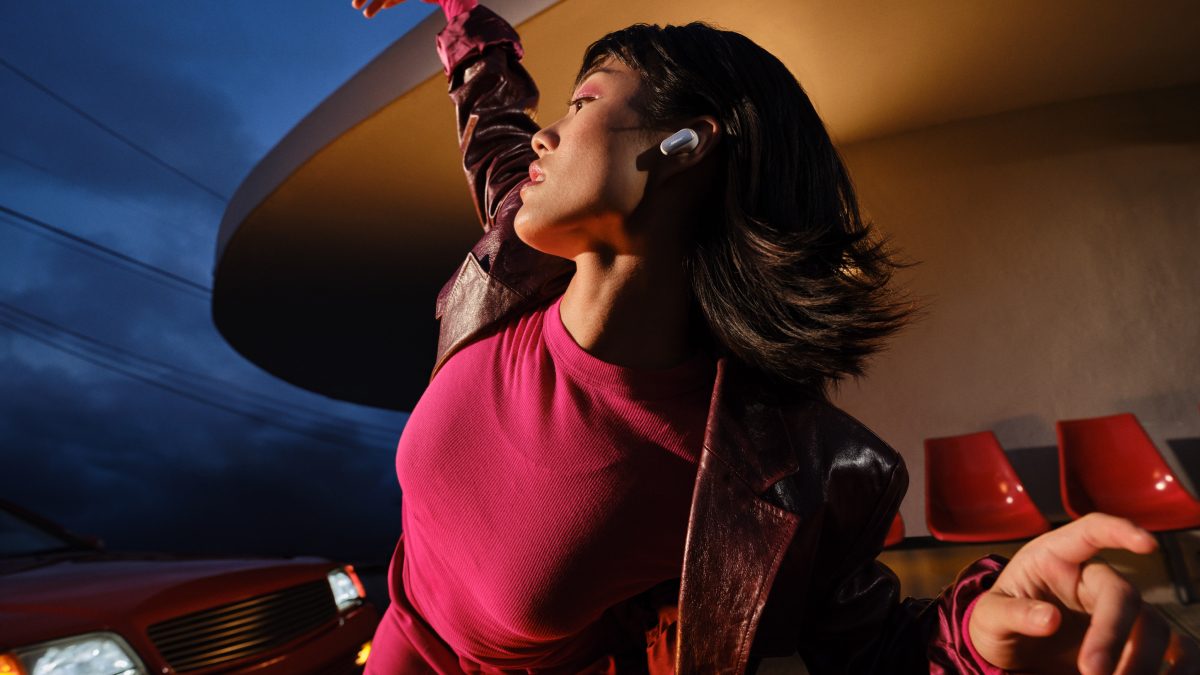 QuietComfort Headphones

Rounding off our exciting lineup, the QuietComfort Headphones are set to grace our shelves on September 21st. These headphones will be available in classic Black, pristine White Smoke, and for those looking for a touch of uniqueness - a limited-edition Cypress Green.
Taking the baton from the QuietComfort 45 Headphones, these new entrants are designed to redefine what headphones can achieve.
They promise high-fidelity audio that captures every nuance of your favorite tracks. 

Bose's legendary noise cancellation is at the heart of these headphones, ensuring an immersive experience. 

What's more, users now have the flexibility to adjust noise cancellation levels, tailoring their listening environment to their preferences.
Connectivity is seamless with the multipoint Bluetooth 5.1 capability, allowing users to switch between devices effortlessly. And for those long journeys or extended listening sessions, the QuietComfort Headphones offer an impressive battery life of up to 24 hours, ensuring your music keeps playing as long as you want.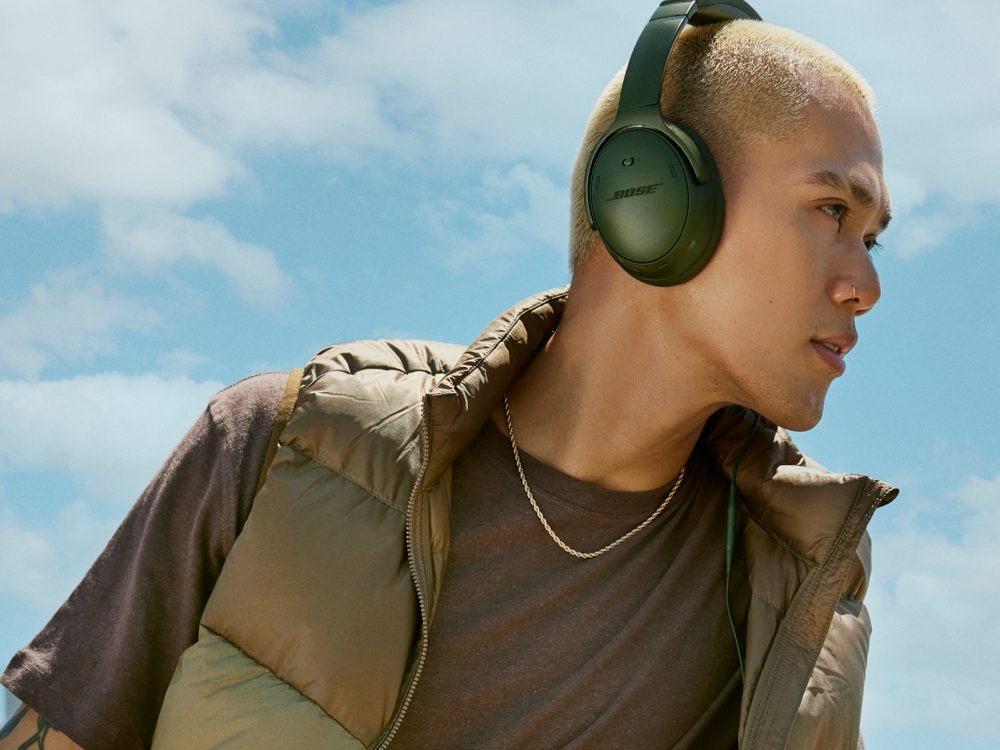 Bose Immersive Audio

One of the standout features that we are particularly eager to introduce to our customers is the Bose Immersive Audio. This revolutionary technology is set to transform the way you experience sound. 
By creating a wider and more spacious soundstage, Bose Immersive Audio ensures that listeners are treated to a multi-dimensional and layered auditory experience - making every note, voice, and instrument distinctly palpable.
 But Bose understands that listening is a personal experience, and with that in mind, they've introduced two distinct listening options. 
The Still mode

is perfect for those moments when you're stationary, perhaps relaxing at home or working at your desk. It ensures the audio remains anchored, giving the sensation of a fixed sound source. 

The Motion mode

, on the other hand, is designed for those on the move. Whether you're jogging, commuting, or simply walking, this mode ensures the audio moves with you, always maintaining its position in front of you, offering a consistent and immersive experience no matter where you are.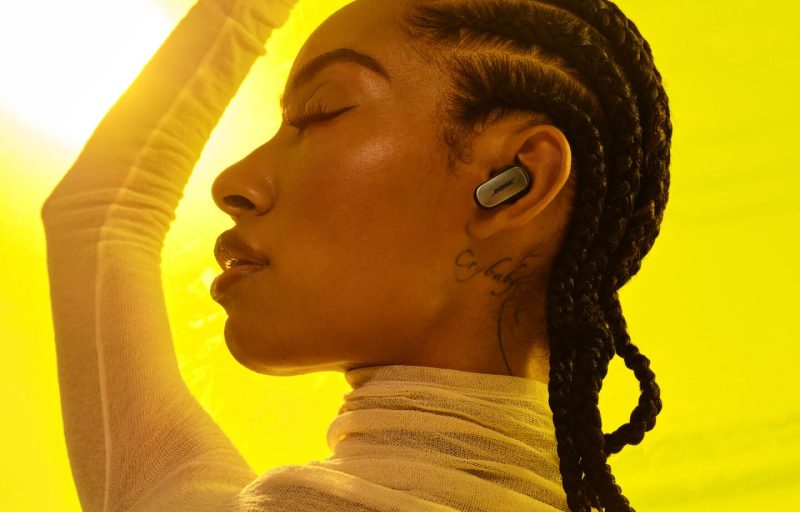 Compatibility and Connectivity

With the QuietComfort series, Bose ensures you're always connected, without compromise. Both the Ultra Headphones and Earbuds are equipped with the cutting-edge Snapdragon Sound™ Technology Suite, enhancing audio streaming and ensuring robust connectivity. Additionally, they support the Qualcomm® aptX Adaptive codec, guaranteeing high-resolution audio that adapts in real-time to provide optimum sound quality and latency.
But the connectivity features don't stop there. These devices are also compatible with Bose SimpleSync technology, allowing users to effortlessly pair their headphones or earbuds with select Bose smart soundbars and speakers. This offers a personalized listening experience where you can control the volume of your headphones independently from the soundbar, ensuring your audio experience is tailored to your preferences. 
To further enhance user experience, the Bose Music app integrates seamlessly with these products. Whether you're adjusting settings, choosing listening modes, or exploring other features, the app ensures you have complete control right at your fingertips.
About Bose Corporation

Bose Corporation, a name synonymous with unparalleled audio excellence, has a rich history that dates back to 1964. Founded by the visionary Dr. Amar Bose, the company has since its inception been at the forefront of audio innovation.
Renowned globally for its premium audio solutions, Bose has consistently set industry standards, ensuring that music enthusiasts and audiophiles alike are treated to amazing sound experiences. Their commitment isn't just to produce audio equipment; it's to innovate, to push boundaries, and to ensure that every product that carries the Bose name stands as a testament to their dedication to sound quality and innovation.
About One Futureworld

As the Authorized Distributor of Bose, One Futureworld shared passion for delivering unparalleled sound experiences to the discerning ears of Singapore's Bose enthusiasts.
With the recent launches from Bose, our excitement knows no bounds. We are immensely proud to introduce these groundbreaking products to Singapore's Bose fans, ensuring they are among the first to experience the latest in audio innovation. But our commitment goes beyond just offering products. 
At One Futureworld, we take immense pride in providing a holistic Bose experience. From personalized consultations to after-sales support, we ensure that every Bose member in Singapore receives the full spectrum of Bose services, upholding the brand's legacy of excellence and customer satisfaction.
Our dedication is not just to sound; it's to the community of Bose aficionados in Singapore. And as we look forward to the future, our promise remains unwavering: to bring the best of Bose, always.
In addition, Bose has named the new product Smart Ultra Soundbar in the 2023 launches.