In a significant move this September, Bose unveiled its latest innovation - the Smart Ultra Soundbar. Packed with groundbreaking technological advancements, this product is poised to succeed the Smart Soundbar 900. With its launch, Bose sets a new benchmark, aiming to redefine the premium home theater experience for audiophiles and movie enthusiasts alike.
What's new in the Bose Smart Ultra Soundbar?
New A.I. Dialogue Mode

One of the standout features of the Smart Ultra Soundbar is the introduction of the A.I. Dialogue Mode. Harnessing the power of machine learning, this mode listens and understands audio content in real-time. As a result, it can automatically adjust the tonal balance of the audio output. 
The primary benefit? Users will experience crystal clear vocals, ensuring dialogues in movies or lyrics in songs stand out. And the best part? This clarity doesn't come at the expense of the immersive sound effects, which remain as impactful as ever, providing a balanced and enriched audio experience.
Dolby Atmos & Bose Spatial Technologies

The Bose Smart Ultra Soundbar is not just another soundbar; it's an experience. Designed to place you right in the heart of your favorite music or cinematic scenes, this soundbar transforms the way you perceive audio.
Bose PhaseGuide Technology

: Beyond traditional Dolby Atmos soundbars, the Smart Ultra Soundbar uses PhaseGuide to position distinct sounds to the left and right, creating a more immersive experience without needing speakers in those areas.

Bose TrueSpace™ Technology

: For non-Dolby Atmos content, TrueSpace™ enhances horizontal spatial effects and adds a sense of height without ceiling speakers.

Bose QuietPort™ Technology

: Ensures deep, clear bass at any volume, maintaining distortion-free sound.

ADAPTiQ® Technology

:  Optimizes audio output based on room acoustics and soundbar placement, ensuring the best sound quality in any setup.
Specifications & Appearance

The Bose Smart Ultra Soundbar combines advanced audio technology with sleek design, measuring 5.84 cm in height, 10.16 cm in depth, and 104.14 cm in length. Its modern oval shape, wraparound metal grille and polished tempered glass top give it a premium, durable look. Designed for larger TVs (50" or more), it complements any entertainment setup without dominating the visual space.
Connection, Compatibility, Controls

The Bose Smart Ultra Soundbar is not just about superior sound; it's also about seamless integration into your digital ecosystem.
It offers a hassle-free setup with HDMI eARC and a single cable connection to the TV. 

It supports Wi-Fi for easy streaming via Spotify Connect and AirPlay 2. 

Bluetooth® ensures quick pairing with mobile devices. 

Voice control is integrated with both Google Assistant and Amazon Alexa. 

The unique Bose Voice4Video feature with Alexa allows users to switch TV channels or inputs using a single voice command.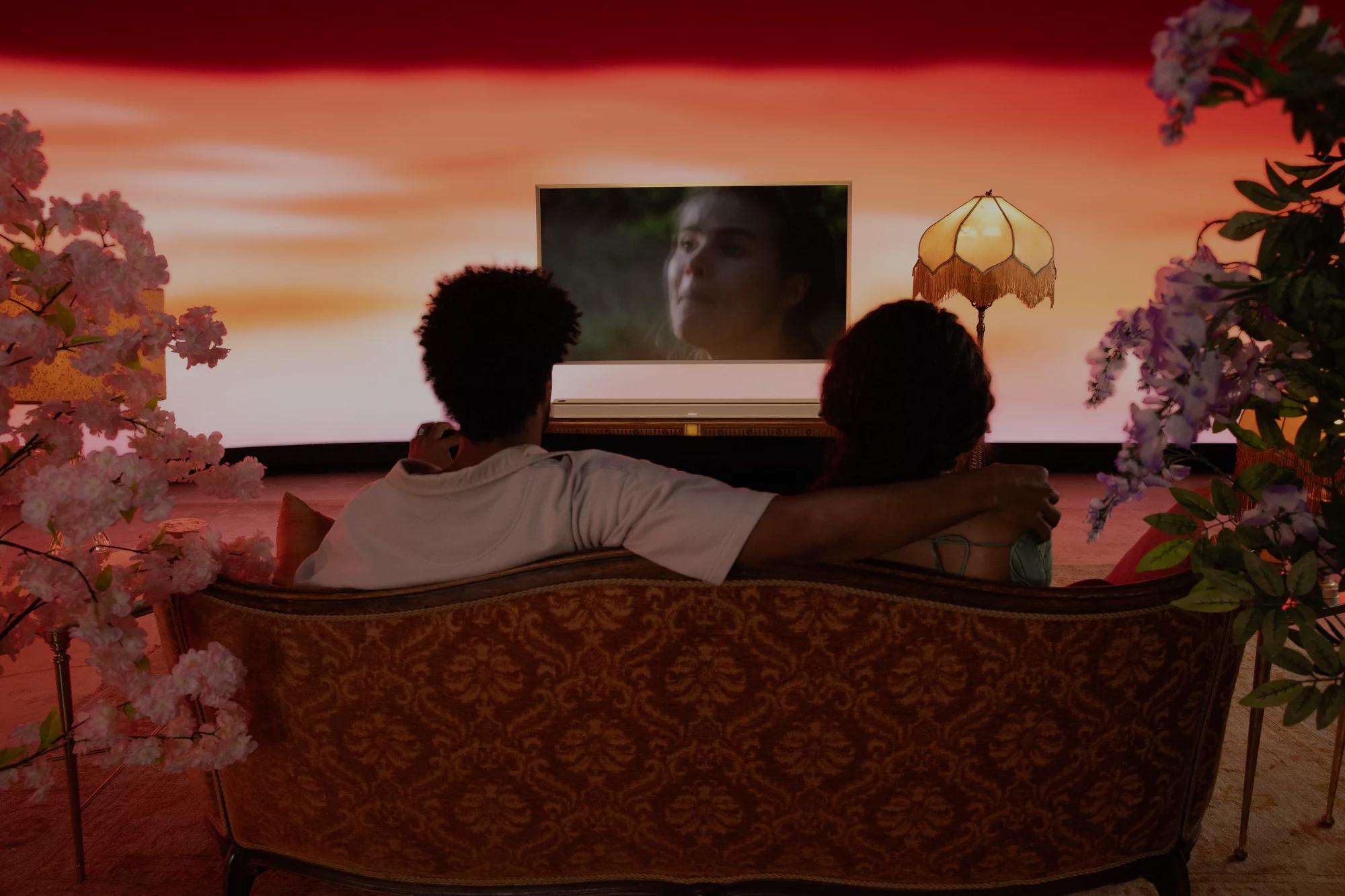 About Bose Corporation

Since its establishment in 1964 by the pioneering Dr. Amar Bose, Bose Corporation has been a beacon of audio innovation and excellence. Recognized worldwide for its top-tier audio products, Bose continuously raises the bar in the industry, delivering exceptional sound experiences to music lovers and sound enthusiasts. Their mission goes beyond just creating audio devices; it's about pioneering, breaking new ground, and ensuring that each Bose product reflects their unwavering commitment to sound brilliance and inventive spirit.
About One Futureworld

As One Futureworld, the Authorized Distributor of Bose, we're fervently dedicated to delivering superior sound experiences to Bose enthusiasts in Singapore.
With the unveiling of Bose's new products, our anticipation is at its peak. We're elated to showcase these avant-garde offerings to Bose devotees in Singapore, ensuring they stay ahead in the audio evolution. But our mission transcends product provision.
At One Futureworld, we champion a comprehensive Bose journey. From custom-tailored advice to dedicated post-sale services, we pledge that every Bose enthusiast in Singapore enjoys an all-encompassing Bose experience, reflecting the brand's hallmark of premium quality and client contentment.
Our loyalty lies with Singapore's Bose community. As we set our sights on what's next, our commitment stands firm: to always deliver the unparalleled essence of Bose.
In addition, Bose has named the new products QuietComfort Ultra Headphones and Earbuds in the 2023 launches.